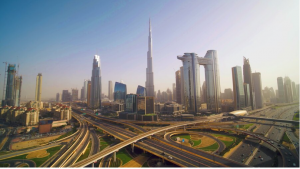 Whether you are a beginner or a pro photographer in Dubai, planning a photoshoot can be stressful and time-consuming. There will be endless decisions to make. You have to organize a million things beforehand, from choosing the concept to deciding models and location, and much more. A great plan helps you organize every detail before the shoot so that you can focus on taking amazing shots. 
Here are a few tips to help you plan a photography session without stress. 
Choose a good concept
The first step to conducting a photoshoot is coming up with an amazing concept. Whether it's a maternity photoshoot in Dubai, a couple photography in Dubai, portrait photography, event photography in Dubai, or just a personal photo session with your family or friends, plan your concept first. 
Pick the right location for your shoot 
Once you choose the concept and idea, the next step is to pick the appropriate location for the shoot. It's very important to choose the right location for your shoot, as the location has a great impact on the final result. Whether you are planning to shoot product photography in Dubai, fashion photoshoot Dubai, or you are a food photographer in Dubai looking for the perfect hotel or ambiance, it's very important to choose the right location for the shoot.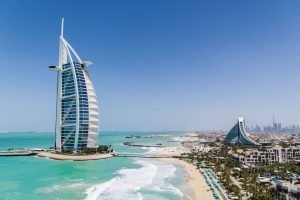 Choose the appropriate equipment for your shoot 
After the two main steps of concept and location, the next important thing is to choose the best equipment for your shoot. It's important and necessary to have the right equipment for the type of photoshoot you are going to conduct, whether it is corporate video production in Dubai, landscape photography, interior photography in Dubai, or any kind of photography. 
Below we list a few types of photography and things to note before taking photographs.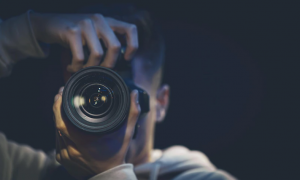 When shooting portrait photography – 
 If you are shooting portrait photography in Dubai, you need to have a good camera that can capture a person's facial expressions clearly, especially if you are shooting portraits of kid's photography in Dubai, or portraits of family photography in Dubai. Film, mirrorless, and DSLR cameras allow creative flexibility while also providing high-resolution image quality.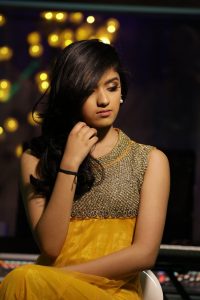 When shooting wedding photography – 
If you are a professional wedding photographer in Dubai or a videographer Dubai, it's a plus point for your shoot. Wedding photographers should make sure to take a variety of camera lenses to use for different parts of the wedding. A prime or macro lens might be needed for specific high-drama moments, such as cutting the cake or the first dance, whereas a wide-angle lens is useful for group and landscape shots.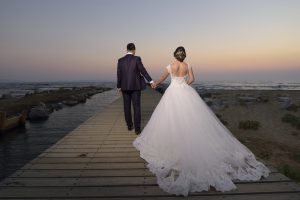 When shooting food photography – 
It's not only that you need a mouthwatering dish in front of you, but also the necessary skills to make the dish look as appetizing and yummy as it does in real life. From getting the food ready and plating it up, to choosing the right lighting and editing your work, food photography is much more creative, and one needs specific skills for taking food photography. When taking food photos, it's also helpful to bring a lightbox so that the object is illuminated from all angles so as not to produce harsh shadows. 
Select the right models for your shoot.
It's important to choose the right model for your shoot. If you have friends or family members you think are a perfect fit for the shoot, you can be upfront with them about the terms, poses, and time requirements of the shoot. If you are conducting a professional photoshoot, you can reach out to talented or experienced models, depending on your choice. 
Make sure your concept and model are comfortable for you 
You should make sure that the concept and the models are comfortable for you to shoot. If you are not comfortable with any of these, it's definitely not going to be a great shot with perfect results. Talking alone with the subject before the shoot is the best way to establish a fruitful rapport. You can communicate and follow-up with them to make sure that they are also feeling comfortable with your shoot. Allow for breaks between shoots to keep everyone refreshed. 
Create the perfect atmosphere 
Creating the perfect atmosphere can result in a better photoshoot for sure. If you want to, you can play music during the photoshoot to lift the mood of the photographer, model, and everyone around them for better results. 
Things to note before taking photographs
Whether you are a resident or a tourist photographer in Dubai, there are certain laws that govern photography. One must definitely be aware of these rules before taking photographs. 
Here listing a few things to take note of before you take photographs. 
Get approval before hand from the right authorities.
If you are planning to shoot in public places, please make sure to get permission from the right authorities. Most of the resorts, hotels, mosques, and public places require permission from the respected authorities to arrange a professional photoshoot. Even major attractions in Dubai, such as Madinat Souk Jumeirah or in any of the huge malls in Dubai, require you to get permission for your photoshoot prior to the venue. 
However, if you are casually visiting any of the public places, malls, or beaches in Dubai, it is normally fine to capture images using your smartphone. But by any chance, if you are approached by the security or respected authorities, and requested to delete the footage captured, you should do so to avoid any future issues. 
Do not take photographs of someone without their consent 
It is considered an offense to take photographs of someone without their permission. It doesn't matter whether you are a portrait photographer in Dubai or a normal photographer in Dubai, usually taking photographs with your smartphone. According to Dubai law, taking photos or videos that violate the privacy of others can lead to serious consequences. The person taking photographs or videos may be liable to pay a fine, or in some cases, you have to face imprisonment too. 
Do not capture footage of restricted areas 
For security reasons, capturing footage of government organizations, political buildings, or military sites is not permitted. According to Dubai law, it is considered illegal to capture images of these restricted areas.To give an example, government entities include authorities such as the Dubai Civil Defense, Department of Finance, Dubai Chamber, the Government of Dubai Legal Affairs Department, Dubai Courts, and Dubai Public Prosecution, and more government entities strictly restrict photography for security reasons. If this is violated, strict action should be taken.