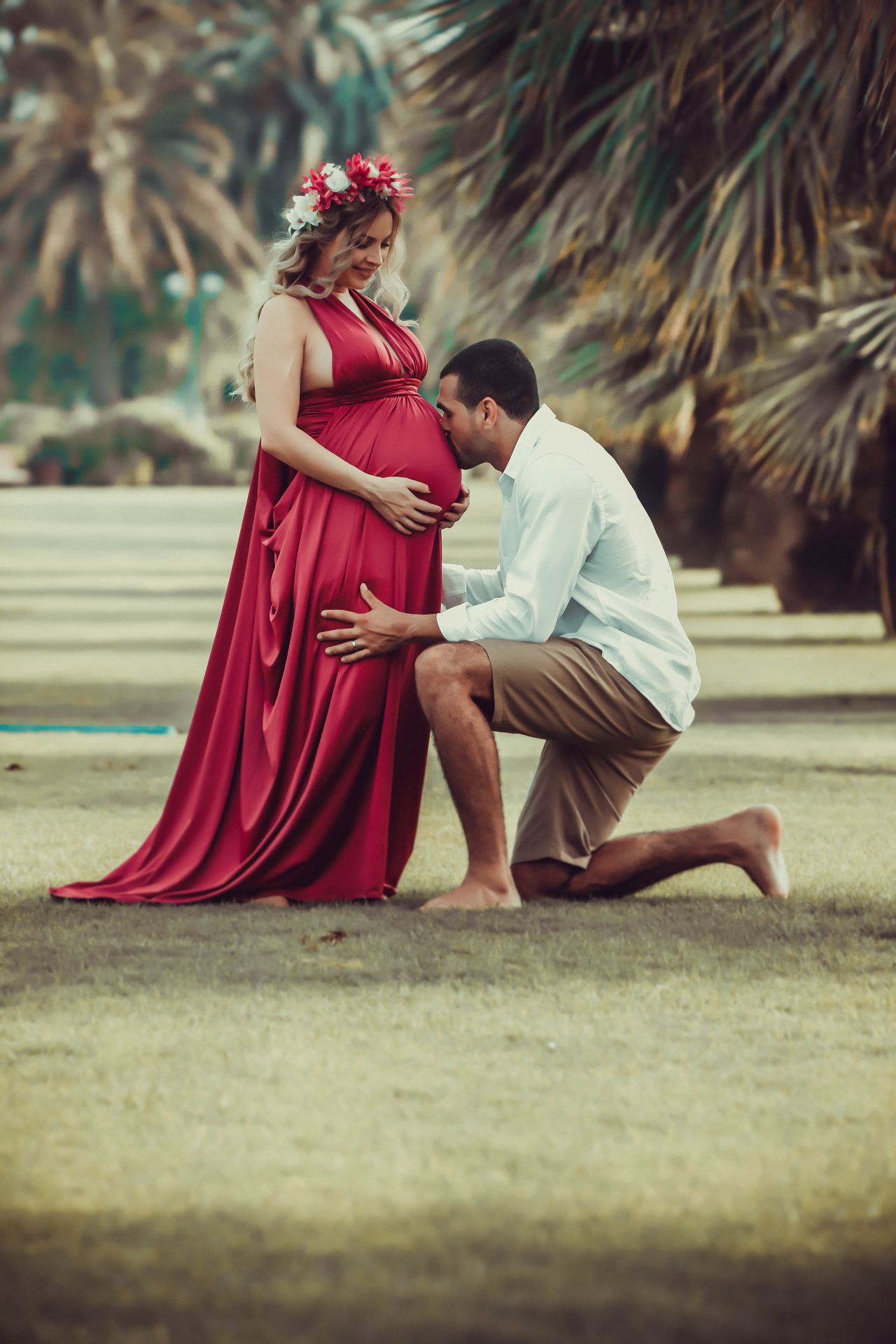 What could be more exciting than having your special days of maternity get captured for your lifetime memory? The maternity period or a distinct feeling of the mother-to-be is the time when a woman could glorify being united with her baby.
It is the time you get the beauty of your growing bump captured. Maternity photoshoots are usually held during the last months I.e., around 7 or 8 when the baby bump is quite clear and getting a perfect shot is the foremost thing that matters.
Being pregnant is a gift that needs to be celebrated. Going through a maternity photoshoot is similar to cherishing the gift and locking the special look and feel in the form of a picture. Later on, when you'll go through those photos, you'll get back to the moments of being pregnant and how special they felt.
Maternity photoshoots have never been a regret. Go ask mothers who have gone through maternity photoshoots in Dubai and all around the world. They'll tell you how worthy this step has been. They'd show their kids when they grow up how they look inside their mommy's belly and how happy their moms were. Isn't it the most sophisticated and beautiful experience?
Now if you are all set to plan your maternity photoshoot, we have some tips for you to make the process swift and awesome. This read all goes for you. Dive in!
1. The Best Time for a Maternity Photoshoot is Around 7-8 Months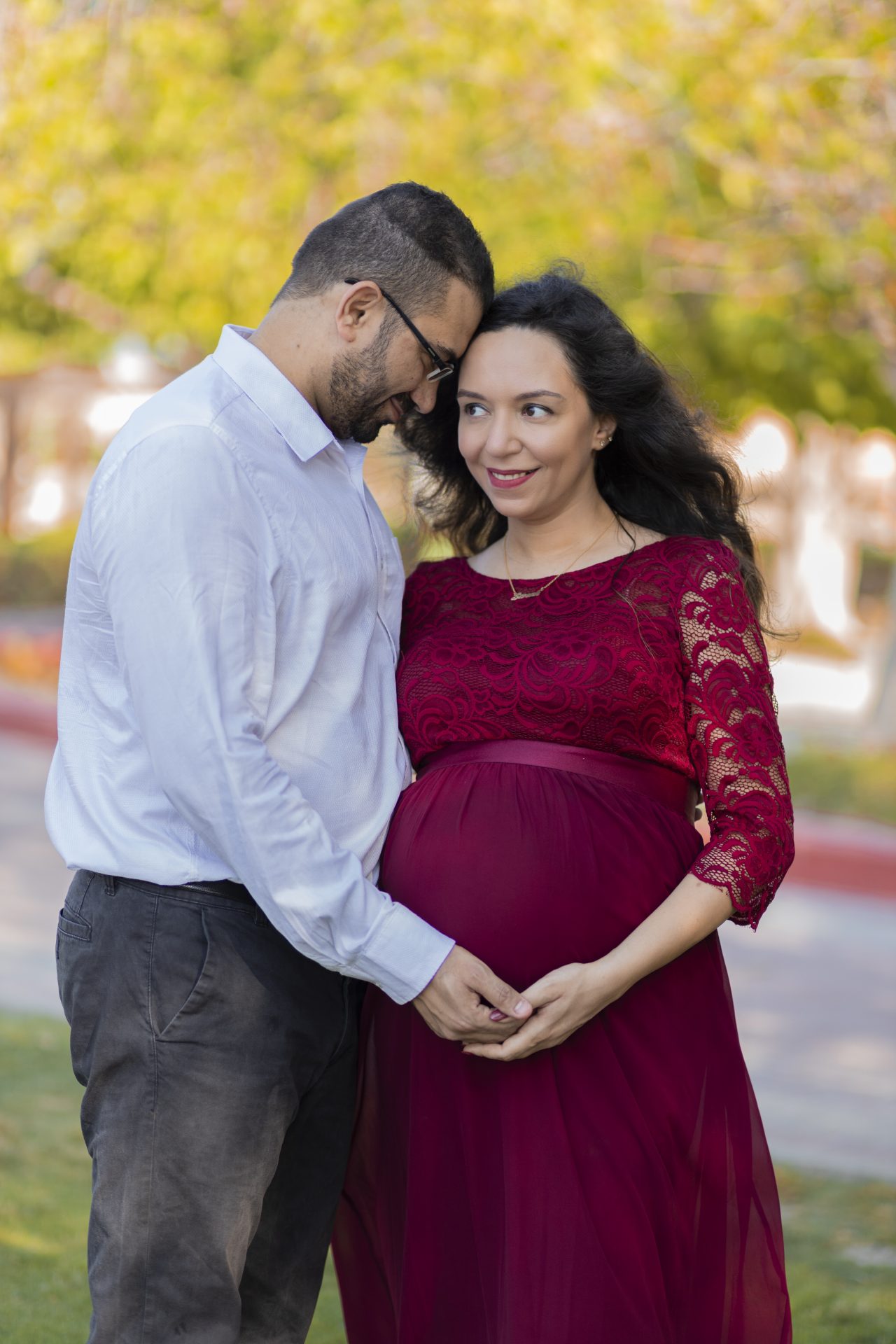 To get a photo with an obvious baby bump, book your shoot around the time of 7-8 months. This way you will be able to get your shoot done even if there is any chance of early delivery. Moreover, this time is perfect as you still could move along comfortably.
Another reason this time is great for a maternity photoshoot is that your belly is a nice round shape and is not too heavy for you on a shoot. Most of all, the perfect time for your maternity photoshoot depends on how you are feeling.
Go for a maternity photoshoot when you feel great. Here's something you just forgot; what about doublets and triplets? Well, in such a case, fix your shoot in the second trimester as your belly will look considerably bigger during this time.
2. Collect Your Favorite Poses in One Place
It's the time when the most dreamy photoshoots you used to scroll on social media, come true for you! You must have been watching some amazing maternity photoshoots for women all across the world, and that is way fanciful for sure.
When it's time for you to have the maternity photoshoot, gather the poses and styles that fantasize you. Go through different sites to gather ideas. Pinterest is the best way to find maternity photoshoot ideas.
Collecting your favorite and most-wanted poses will help you in getting the best shots you desire. It's just making your maternity photoshoot worth an experience and memory!
3. No Compromise on A Professional Maternity Photographer
Spending on 'just any' photographer? It's your maternity photoshoot and that demands a professional photographer for sure! Hiring a well-known maternity photographer is important to get you a perfect frame that's flawless. After all, it's about documenting the absolutely gorgeous moments of your life.
No matter how you look, showcasing your baby bump is about celebrating the most precious time of your life. It's about showing your baby, their pre-born time and then cherishing the moments together when they grow up. Of course, this moment has to be captured quite well.
A professional one knows how to take the best snaps in the shortest time so you don't get tired of posing for the same shots again and again. They'll advise you of the poses that will look great and will guide you to avoid those that will be flawed.
A professional photographer in Dubai or anywhere in the world will make your maternity photoshoot worth spending.
4. A Comfortable Location Works Well
Getting yourself ready for the maternity photoshoot is not enough, you need to choose a comfortable location as well. This location could be anywhere; your favorite spot that you feel is cozy. This spot could be a special place that you have a memory of, maybe a place where you first met your partner.
A place that you think is not crowdy so you may give the finest poses without having anyone around you. Whatever the location, make sure the spot is comfortable and there is no hindrance for you during the shoot. This eventually will result in the best clicks where you could feel the best of yourself!
5. A Brief Discussion with Your Photographer Brings Better Results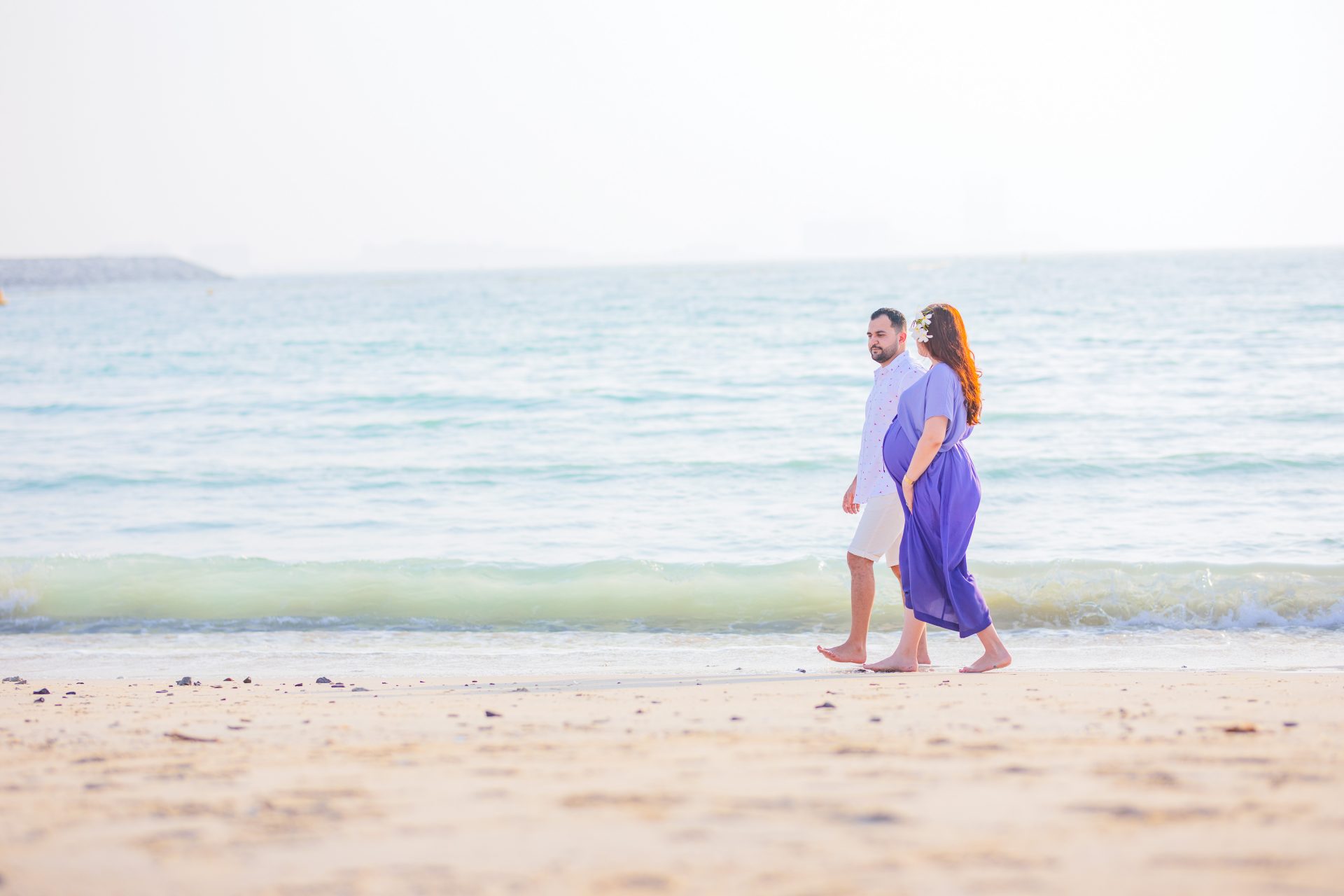 Here's something crucial to know. Make sure you are having a discussion with your photographer prior to the shoot. This is quite significant as you could discuss the dos and don'ts of the photoshoot. You can be clear about the poses and styles you are comfortable with and poses you want to avoid.
This prior discussion will not only help you avoid mismanagement but will also save you ample time during the shoot. You can have a discussion on the location you are feasible with and how long you are willing for the photoshoot.
You can let your photographer know of the theme you are interested in or the kind of atmosphere you will most likely prefer.
6. Maternity Photoshoot Without a Makeup Artist? No!
Where you are spending enough to hire a maternity photographer, why not consider hiring a makeup artist too? After all, it's not just any occasion, it is your maternity photoshoot; a lifetime memory! There are many benefits of hiring a makeup artist.
The foremost thing that you will get helped with is the perfect relevance of your makeup according to your outfit. It is very important that your outfit is aligned to your makeup; a dark dress with light makeup and vice versa.
Moreover, a daylight outdoor shoot or an indoor shoot also affects the kind of makeup you wear. A good makeup
7. Enough Sleep a Night Before is Crucial
When you have such an important day ahead, it is crucial that you have enough sleep the night before. During pregnancy, you may suffer from mood swings and therefore it's important that you are not sleep-deprived.
A bit of discomfort would be enough to get captured in your shots. That's why it's necessary that you have plenty of sleep the night before. Go to bed early. With enough sleep, you will not only be fresh but will also stay quite in for the shoot without getting tired.
Also, enough sleep will give you a glowing complexion; a plus point for great photos! Here's the secret, enough sleep helps you look prettier! Who wouldn't need that?
8. Stay Hydrated and Say No to Skipping Breakfast
Drinking enough water is the best thing you can do to your skin. Stay hydrated before and during the photoshoot. This will keep you fresh and energized during the shoot. Also, it is important that you are not skipping your breakfast.
It is not only necessary for your baby but for you as well when you have a maternity photoshoot ahead of the day. As the maternity photoshoot might be a little tiresome for you, it's great if you are hydrated and tummy-filled. After all, you don't want to gear up your hunger in the middle of the photo session, right?
9. Bring Along a Cozy Person for Your Shoot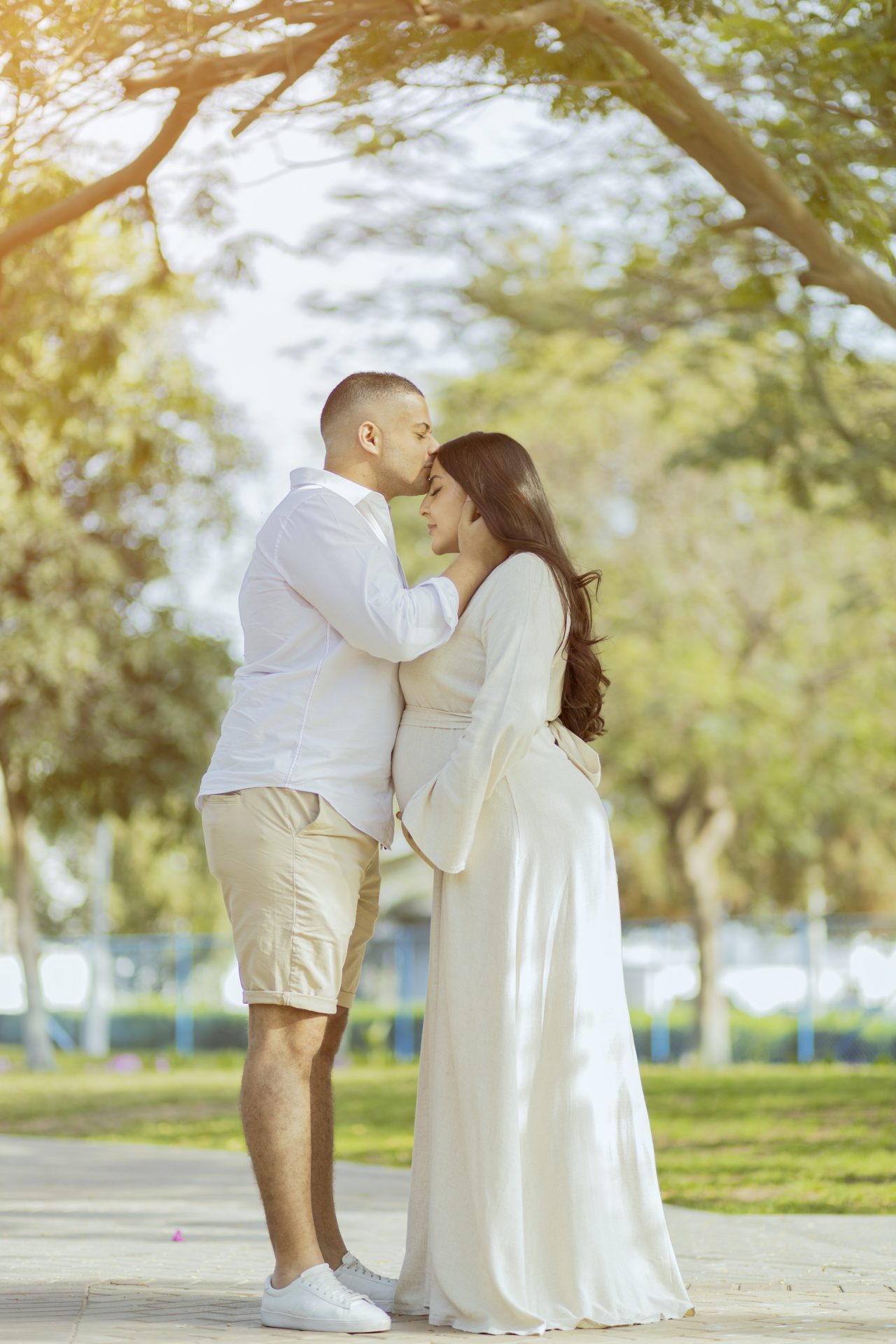 Your cozy person could be anyone whom you call your 911! At such a special photo session, you must have a person around whom you are comfortable with.
.
Capturing a photo is not just about physical looks, it's about capturing the feeling of that moment. When you are comfortable and contented with your favorite person in front of your eyes, you'll surely be going to pull off a happy look for your maternity photoshoot.
Increased comfort level naturally makes things easier; don't you think?
10. Spending On a Maternity Shoot is Worth It
If you are in Dubai for a maternity photoshoot and are worried to get an approximate estimate of the photoshoot, here you go. The ranges for maternity photoshoot depend on the how known and professional photographer you are hiring.
The more experience they have, the more they will charge. It also depends on the location, additional requests, number of photos, and aspects like that. On average, the cost ranges from 300 AED to 2000 AED. This way you can choose a photographer that matches your budget.
Just keep in mind that spending on a maternity photoshoot is never a bad idea. It's a little investment for a valuable memory you could cherish your whole life.
11. Time Management During a Maternity Photoshoot
Time management is quite crucial when it comes to maternity photoshoot. It is because a long photoshoot will be tiresome for a pregnant woman. To make your maternity photoshoot worthwhile, it is better to hire a professional photographer who is capable of winding up the shoot within an hour. It is better to plan the shoot ahead of time.
The poses, styles, locations, use of props, and other important aspects so that your photographer knows how and what to do when you are on the spot. This eventually will result in a productive photoshoot in a minimum time.
12. While You Dress Up, Prefer Comfort Over Style
There are plenty of outfits that you could choose for your maternity photoshoot. It's fine if you are looking for something that will help you pull off a gorgeous look but make sure you are comfortable in that outfit.
Don't go for a tight outfit that's restricting and could make you uncomfortable during the shoot. Remember, this discomfort will then show up in your shots, and you won't like that, do you? A maternity photoshoot demands a dress that shows off your baby bump.
Anything that is stretchy across your belly or a dress with a belt beneath the bust. You'll find numerous maternity maxi dresses that will not only throw a classy look but will also be comfortable for you.
Avoid wearing a dress too loose or with bold patterns. Flowing tops and empire waist dresses work well. Try your dress before your photoshoot. This way you will be able to make the best choice for the perfect occasion!
The Bottom Line
You must have got some really helpful tips if you have your maternity photoshoot coming soon. Haven't you? People do have second thoughts when it comes to spending on a maternity photoshoot. Well, its not just any usual photoshoot.
A maternity photoshoot means you are capturing not only the physical you, but also the emotional happiness you are going through. Everything you feel get translated in your snaps and that is why maternity photoshoot is such a lovely experience a woman could have.
Years after when you'll go through your maternity photo album, you'll instantly be transported to the time and spot when you had the shoot letting you relive the precious moment of your life. Good luck for your maternity photoshoot!